The title "SELECT * FROM Shane" is a simple SQL statement that essentially means "select all columns in the data table called Shane," or in non-geek-speak, "Everything in Shane."
As you have probably deduced, I am Shane. Shane Walsh-Smith. It's nice to meet you. How are you going? I run the website ShaneWSmith.com, which was created in mid-2008 to showcase my unpublished creative portfolio, but has slowly evolved into a cumbersome and unwieldy beast that includes some published work like The Lesser Evil, some works in progress, and this blog, SELECT * FROM Shane.
Shane was born Shane Smith in 1985. Then for quite a long time, nothing much happened. Then he got used to writing about himself in third person for bios like this.
Writing
Shane studied creative writing at the University of Canberra, and often wishes he was still there. His Honours project in Creative Research, entitled Academaesthetics, was published in the October 2007 edition of Text, a refereed academic journal, and is available to read for free.
In 2011, Zeta Comics published the three-volume graphic novel The Lesser Evil. This website contains details on where it can be purchased and what some of its readers have said about it.
Published in March of 2012, the ACT Comic Meet's Beginnings Anthology contains two short pieces that Shane wrote, entitled Parlour Tricks and Pestilence.
Shane has many more projects on the go. Always.
Shane's life goal has always been to be a writer. Some of his earliest and most precious memories involve creating a book with his dad when he was three. Expect to see updates to the creative endeavours mentioned elsewhere on this website, and general ideas regarding the creative process.
Katie
While in his third year of university, Shane met Katie Walsh, and his life was turned upside down forever. They got engaged on Christmas Eve, 2007 and married on August 31, 2008. They bought their first house that October.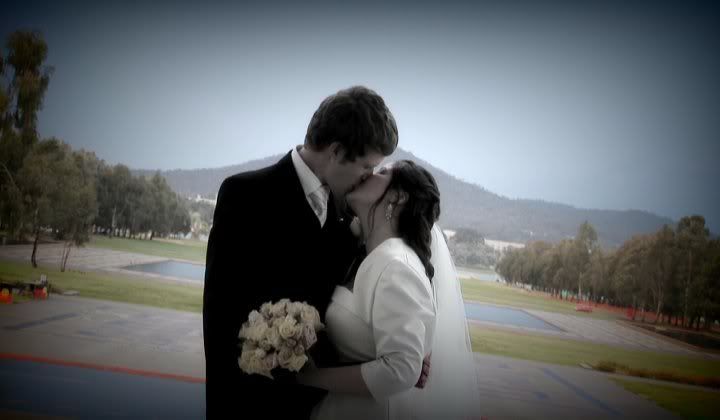 They are extremely happy. So happy in fact that they have decided to expand their family. Barkley the Cavalier King Charles Spaniel entered their family in December of 2008, and Annie Walsh-Smith appeared in Katie's belly in May of 2009. Katie is currently pregnant with their second child, tentatively named Liam, and due at the end of June 2012.
Becoming a parent is the best thing Shane has ever done, even better than The Lesser Evil.
Work
Shane works for the Department of Education, Employment and Workplace Relations. As it is technically possible that some of his work mates might stumble across this blog one day, this is about all you can expect to read about his job, at least as long as he still has it.
Unsure of what the Public Service code of conduct on personal blogging says, Shane has elected to avoid the minefield and not discuss work here.
Everything else
Shane's other hobbies include video gaming, basketball, playing with his puppy Barkley, and working on his blog.
The title "SELECT * FROM Shane" is a simple SQL statement that essentially means "select all columns in the data table called Shane," or in non-geek-speak, "Everything in Shane."
I'm at a stage in my life where I'm taking on a lot of new roles (husband, provider, father, and so on) and starting to jettison some things that used to be part of me. In this hectic and tumultuous time in my life, I'm trying to figure out who I am now, what I still want to do, and how I can do it.
A blog seems the ideal opportunity for me. Not only can I get my feelings down on (virtual) paper, but blogs allow for categorisation, for me to compartmentalise all the parts of my life and figure out exactly what's going on in the old coconut.
In short, this blog is (potentially) everything Shane. Narcissistic, wot?
To make some sort of sense out of this mess, posts are sorted into categories. A breakdown of what each category might contain can be found by hovering your mouse over the category names in the sidebar to the right. You can also subscribe – to the entire blog, or selected categories.
Thanks for visiting. Click here to start reading.